The Night View of Bukom Park; Developments In Odododiodioo
The beauty of Odododiodioo today lies in its heart, Bukom Park.
A park that has seen generational leaders, footballers and politicians partake in various activities.
Many tried in its beautification but proved futile.
Today, however, the story is different. The story has changed from a fairy tale to a promise delivered. A development stroke into the heart of Ussher Town, enviable by all standards.
The park, known to host a number of events from political to entertainment, was always noticed as a football pitch to harness potentials and talents of footballers in Ga Mashie.
No footballer in Ga Mashie is complete until he has played his game on the Bukom Park.
Today, the story is different
Today our stone and pebble grounded Bukom Park has seen a significant facelift
Today, the Bukom Park is green and has a much more better view at night.
This is development
This is a promise fulfilled
This is what the people of Bukom deserve.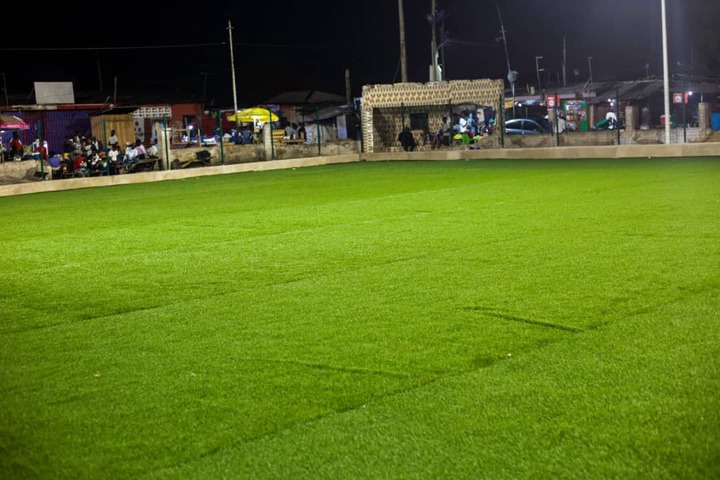 On 25th February, 2020, a stakeholder engagement was held at Freeman Methodist to engage the people of Bukom on the development plan of the park. This was done by Coastal Development Authority, led by their CEO, Jerry Ahmed Shiab, Esq.
It was established that an astro turf will be constructed on the park to enable our football talents match global standards.
The time period for completion of the project was six months.
This is a project under Infrastructure for Poverty Eradication Programme, (IPEP) under the Ministry of Special Development Initiative (MSDI), which conducted a constituency need assessment. Bukom Astroturf is one of the two astro turfs the constituency will benefit thanks to the great leadership of Edward Patrick Nii Lante Bannerman, Parliamentary Candidate, NPP, and others.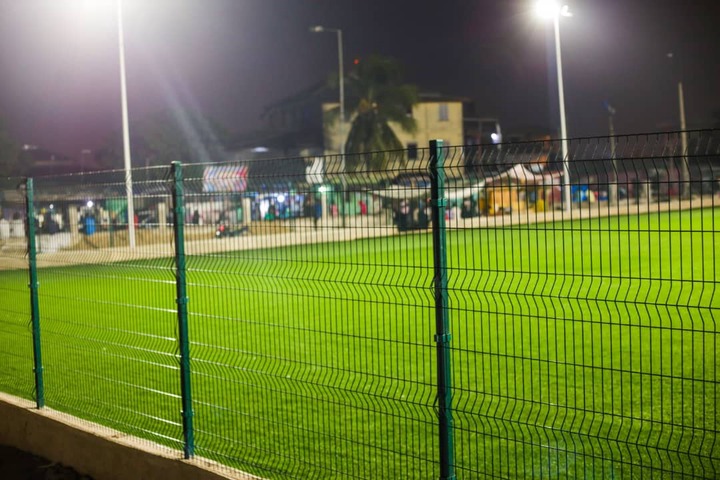 Amid COVID 19, the promise made to the people of Bukom has been fulfilled. This is what governance is about.
I took turns to the park yesterday to witness its development and to tell its tale. Bukom Park has become a centre of attraction in the constituency.
Bukom Park has become the topic for discussion in the constituency
Bukom Park has become a reason why people have gained confidence in President Nana Addo and the NPP in Odododiodioo.
Bukom Park has become a thin of beauty which will forever be the joy for the people of Bukom.
Like Napoleon Hill said, 'There is always room for those who can be relied upon to deliver the goods when they say they will'
A promise made, a promise delivered.
Thank you Nana Addo Dankwa Akufo-Addo
http://serconmp.com/afu.php?zoneid=2797134