NDC Veep Candidate Tours 5 Region
Running mate to John Mahama, Professor Jane Naana Opoku-Agyemang has begun a 10 day tour of the 5 Regions in the Northern Zone of the country.
The tour, first of its kind being organized by the newly appointed Professor is to provide her an opportunity to interact with party members and traditional leadership in these areas and officially introduce herself as Running mate of Mr. John Mahama on the NDC ticket.
Her tour, which will begin in the Upper East Region will see the Vice Presidential Candidate of the NDC visit districts like Bolga central, Zebila, Bawku Central, Tempane, Pusiga, Navrongo and Bulsa South Constituencies.
In a release to the media announcing her tour to these areas, Prof. Jane Naana Opoku-Agyemang said "I am delighted to begin official campaign activities with our brothers and sisters from these parts of our country".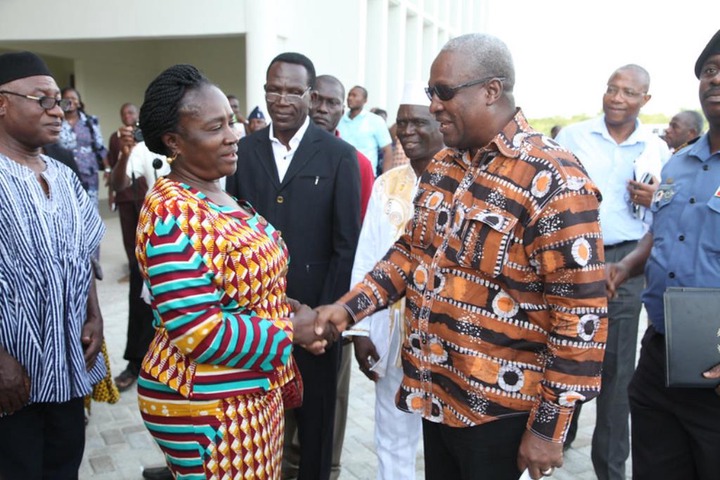 Prof. Jane Opoku-Agyemang intends to afirm to party members and supporters plans outlined by the NDC to be executed under the next NDC Government, should the NDC be voted back into power.
"I look forward to listening to them but more importantly, affirming to them, the specific actions a new NDC government under President John Dramani Mahama will deliver when given the mandate by Ghanaians", she said.
The NDC Running mate will hold similar engagement during her tour of the North East, Northern, Bono and Ahafo Regions, and will be in the company of National Executives, National Campaign Team Members, Members of Parliament, Regional and Constituency Executives.
http://serconmp.com/afu.php?zoneid=2797134