Gov't to Establish Vocational Training School in Amasaman – NVTI Boss
The Nana Akufo-Addo led government is set to establish a Vocational Training Centre in Amasaman Constituency, early next year.
This was made known by The Executive Director of the National Vocational Training Institute (NVTI), Mrs. Mawusi Nudekor Awity, last Sunday, September 27, 2020 when she addressed a gathering of Chiefs and people of Sarpeiman, near Amasaman.
Mrs. Mawusi Nudekor Awity, who delivered the keynote address on behalf of the First Lady of the Republic of Ghana, Mrs Rebecca Akufo-Addo to mark the 10th Anniversary of the enstoolment of Togbe Agarh II, Ewe Community Chief of Sarpeiman assured the people of Amasaman constituency that, the NPP has proven to be the only political party in Ghana which has the interest of the people at heart.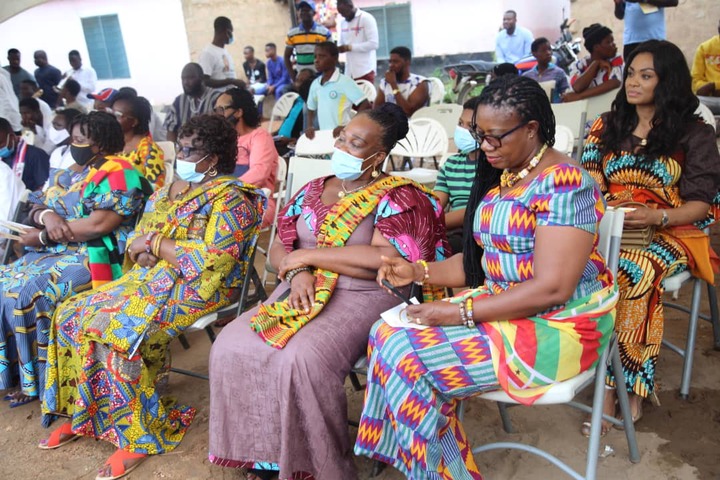 "It is our expectation that by the end of the first quarter of 2021, the government would have made a headway to build a new state-of-the-arts Vocational Institute within Amasaman constituency to enhance and develop the skills of the youth in the community", she emphasized.
This drew a spontaneous applause from the teeming crowd who began shouting the NPP's slogan of "Four Years For Nana".
Dignitaries who graced the occasion include the NPP's Parliamentary candidate for Amasaman, Akwasi Afrifa-Mensa, MCE for Ga-West, Hon. Clement Wilkinson, Michael K. Ofori-Asante, NPP Chairman for Amasaman constituency amongst others.
http://serconmp.com/afu.php?zoneid=2797134